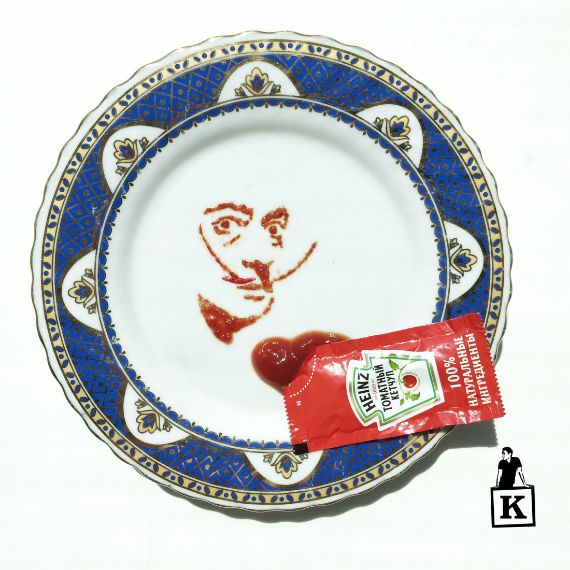 ABOUT KETCHUP, MOSQUITO NETTING, AND 100 WAYS OF DRAWING FROM A MANAGER OF NAZARBAYEV UNIVERSITY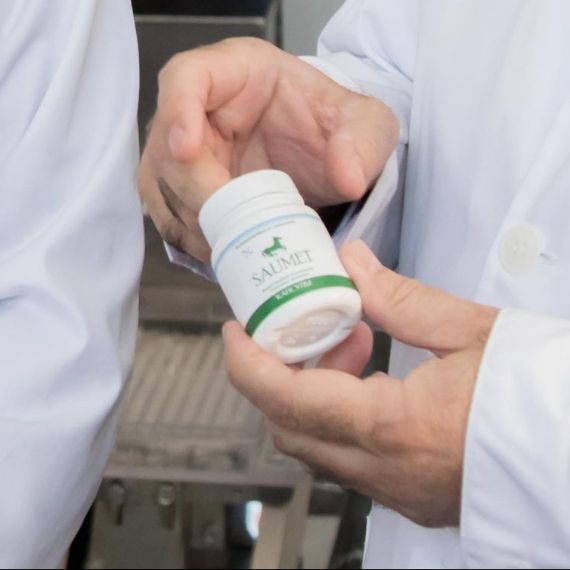 DIETARY SUPPLEMENT WITH HALAL STANDARDS DEVELOPED AT NAZARBAYEV UNIVERSITY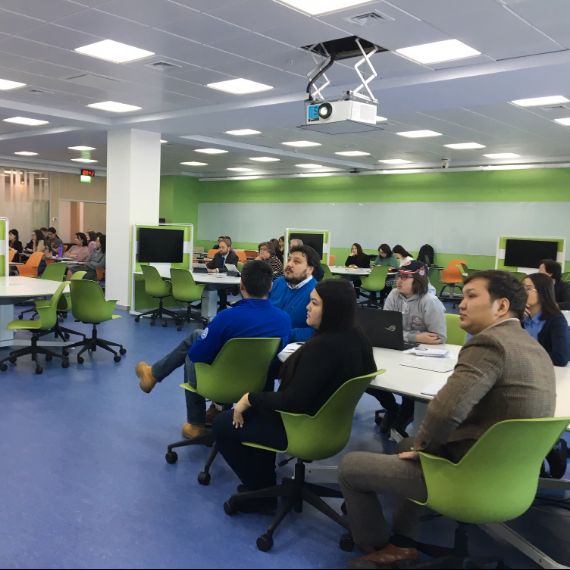 ACTIVELY USING THE ACTIVE LEARNING SPACE IN THE LIBRARY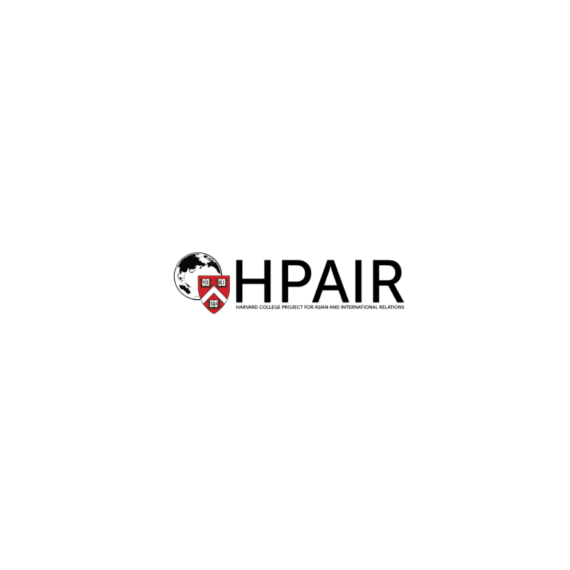 NAZARBAYEV UNIVERSITY HAS BEEN CHOSEN AS A VENUE FOR A MAJOR STUDENT CONFERENCE AMONG ASIAN COUNTRIES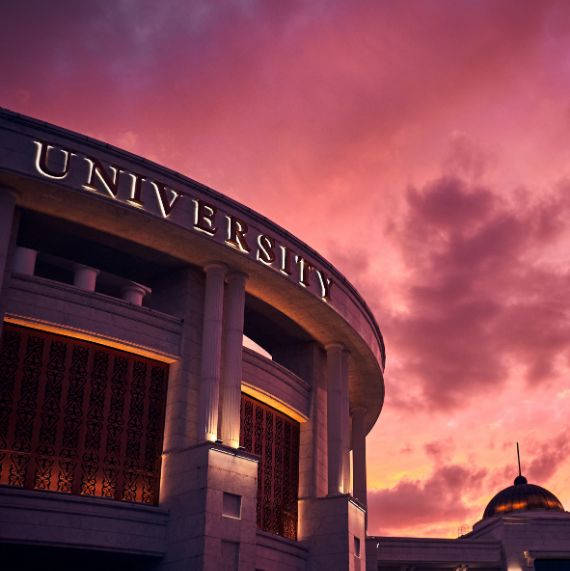 NAZARBAYEV UNIVERSITY AS THE FLAGSHIP OF THE EDUCATION OF THE FUTURE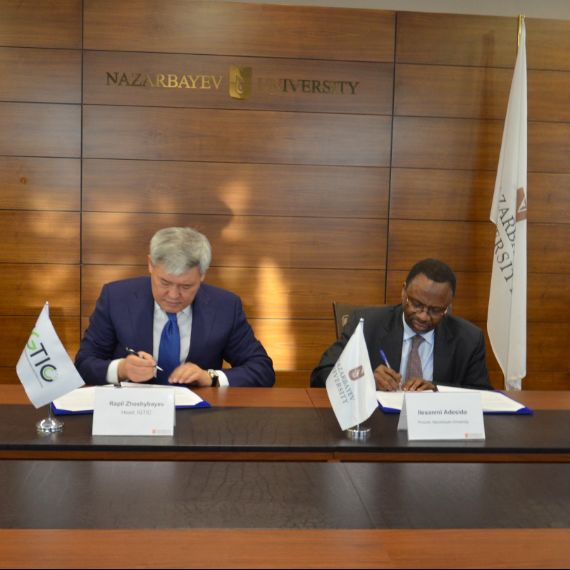 NU AND ICGT SIGNED A MEMORANDUM OF COOPERATION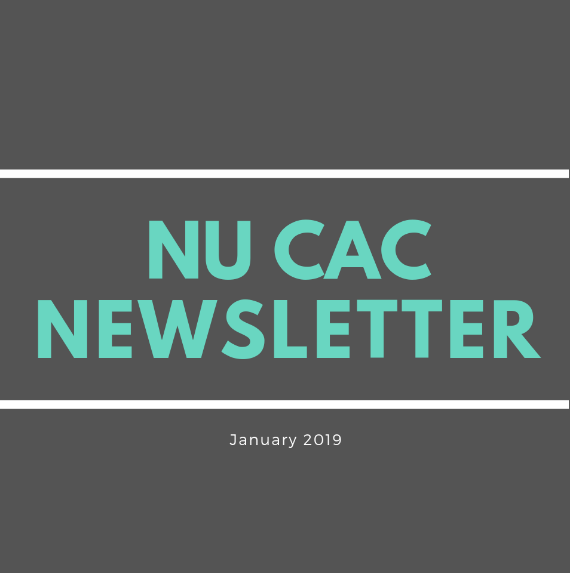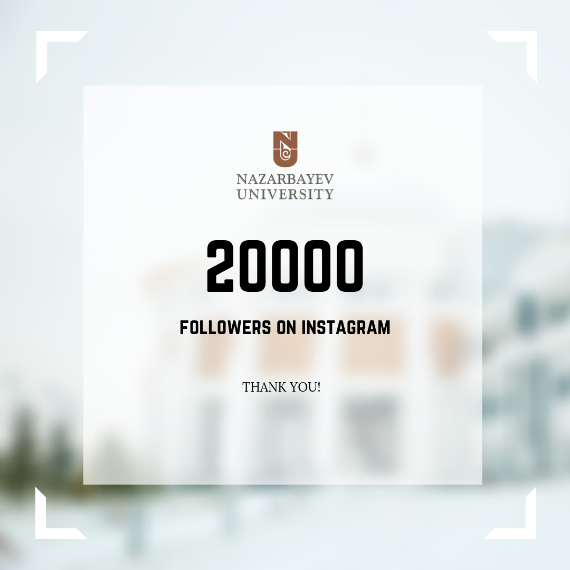 OUR PROFILE ON INSTAGRAM HAS 20000 FOLLOWERS!
How do you usually use ketchup? As seasoning for food? What about nails – only for making repairs? How about mosquito netting - as protection against annoying mosquitoes and midges? An employee of Nazarbayev University Kanat Nurtazin uses ordinary materials, and sometimes food, to create his paintings. Last year, "Nickelodeon" an international children's television channel was interested in his unusual hobby and some of Kanat's creations are now part of the interior of Nickelodeon's headquarters in New York. 
Kanat Nurtazin, a manager of Nazarbayev University Center for Preparatory Studies, has been interested in painting with different substances and carving on different surfaces for about five years. In 2014, Kanat decided to challenge himself by using "100 techniques of drawing" – currently, he has tried more than 50 techniques. Kanat posts photos of all his artwork on his Instagram page. 


- Could you please tell us about your project (challenge) "100 techniques of drawing"? 

- "100 techniques of drawing" is my hobby. I create images using different methods and unconventional materials. Some of the many materials I have already used include nails, thread, tealeaves, tree leaves, shadow, banana, Nutella, ketchup, dough and pancake batter. My collection of paintings currently represents more than 50 methods of drawing.

- Where do you get inspiration for your works? 
- There is no specific source of inspiration, everything happens spontaneously. For example, I can be inspired by a movie, some event, music, or by something that I see in the street. 

- You are famous in the international arena. Tell us about your experience with Nickelodeon. 

- The channel representatives saw my work on the Internet, and they especially liked the idea of carving into tree leaves. They contacted me via Instagram with an offer to cooperate and asked me to carve cartoon characters on leaves and after I finished, I sent the leaves by parcel to New York. 

- When was your first exhibition? 

- My first exhibition was held last year at the art center "Kulanshi" in the Palace of Peace and Reconciliation. The exhibition opened on September 25th, 2018 and the Palace's administration decided to prolong the exhibition until December 25th, 2018. 

- What kind of materials do you dream of using for future drawings? 

- I have never painted with oil paints, but I definitely want to try. I am also very interested creating installations that will use materials to make three-dimensional pictures. 

- Does your job at Nazarbayev University affect the development of your talent? 

- I mostly do my hobby outside of work, but my colleagues are very supportive of me in my endeavor.

Dietary supplement with halal standards developed at Nazarbayev University
Scientists from the Center for Life Sciences, National Laboratory Astana (NLA), Nazarbayev University have developed a new dietary supplement made from dried mare's milk (saumal), vegetable and metabiotic ingredients. The new product received the working title "Saumet". Starting in 2019, with financial support of the "Science Fund" JSC manufacturing of a capsule form began in the Karaganda region.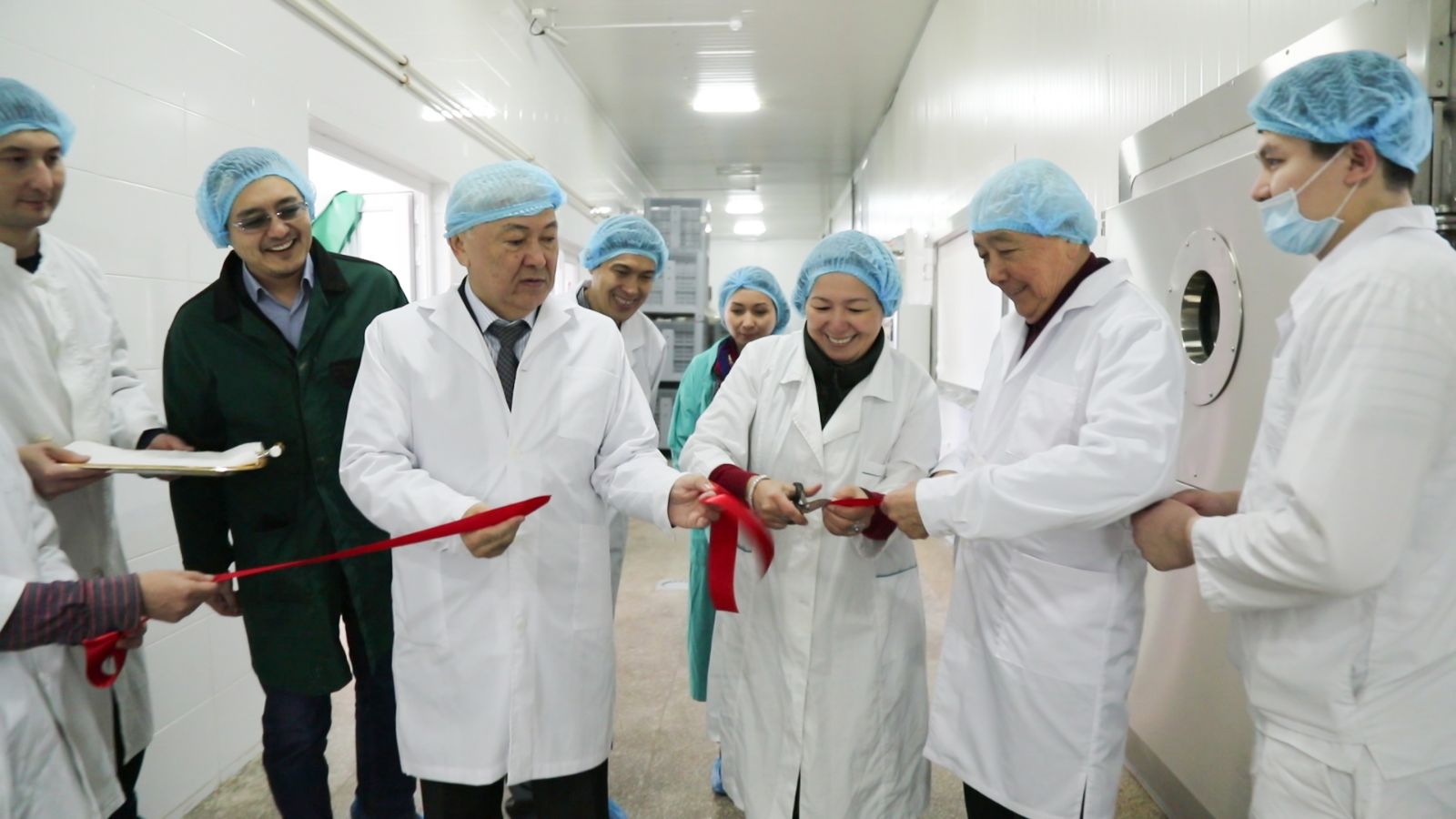 Scientists recommend taking "Saumet" after antibiotic therapy, and by individuals who could benefit from a dietary supplement because they are experiencing stress or adverse effects from the external environment. In addition, the developers emphasize that "Saumet" is produced in accordance with halal standards.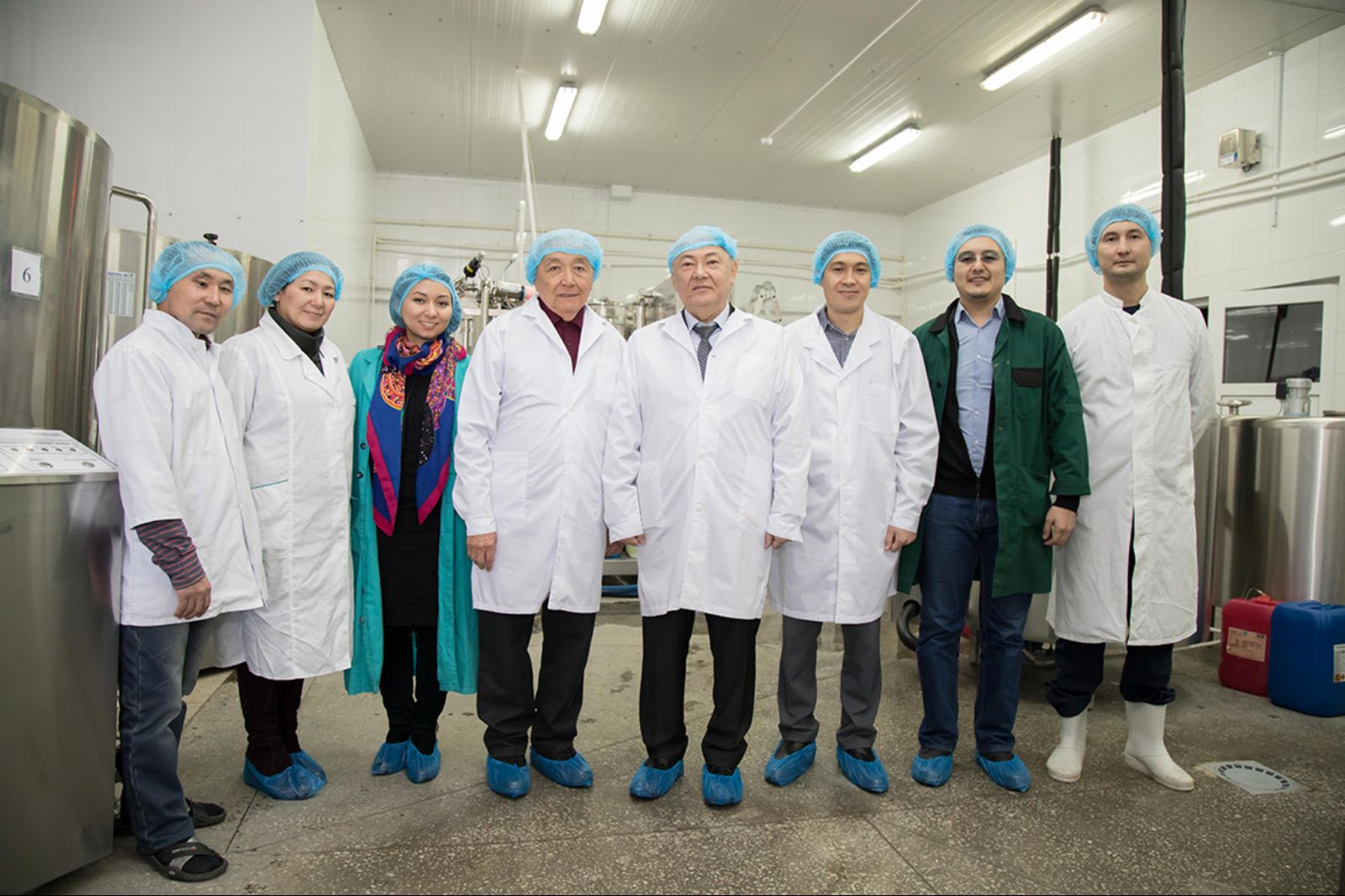 "During production of capsule casing for many pills and dietary supplements, animal gelatin is used, but ours do not and are suitable for vegetarians and those following a halal diet. Preliminarily, we expect the cost of a month's course to range from four to seven thousand tenge. The supplement has no known side effects," according Samat Kozhakhmetov, a senior researcher at the Laboratory of Human Microbiome and Longevity at the Center for Life Sciences, NLA.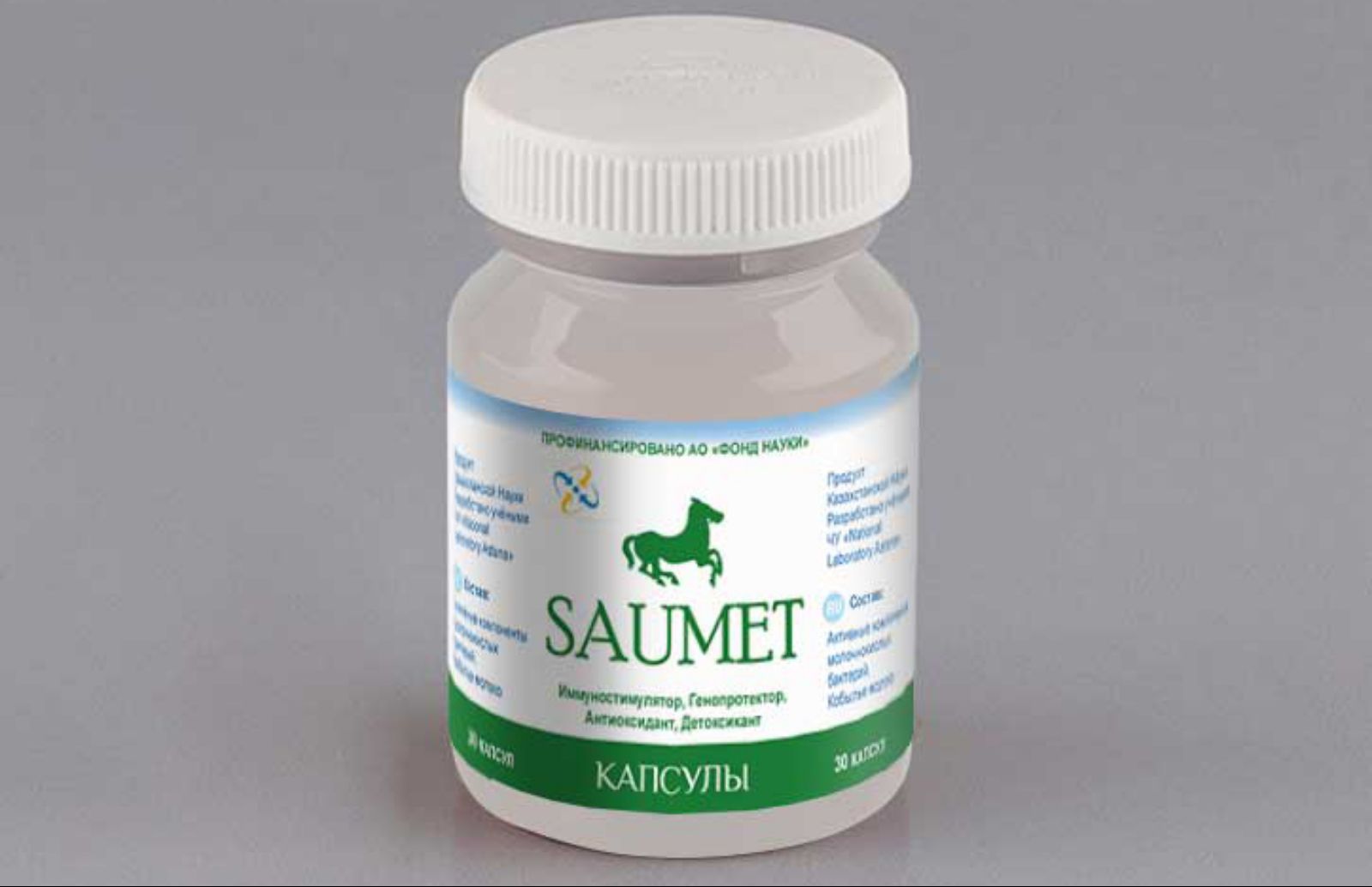 The product "Saumet" is expected to launch to the consumer market in the middle of 2019. Scientists plan to release new products in this line based on "Saumet", that will be enriched with plant extracts, multivitamins, etc.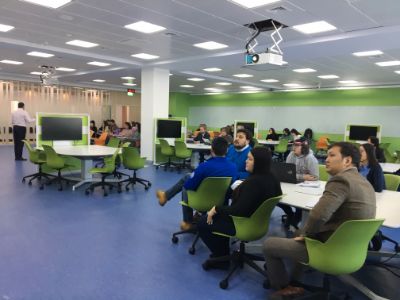 Actively using the Active Learning Space in the Library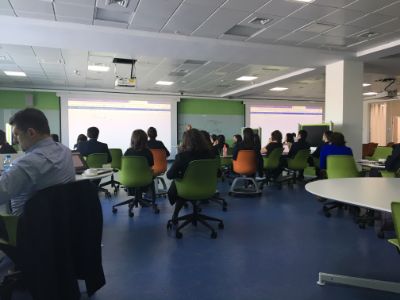 Actively using the Active Learning Space in the Library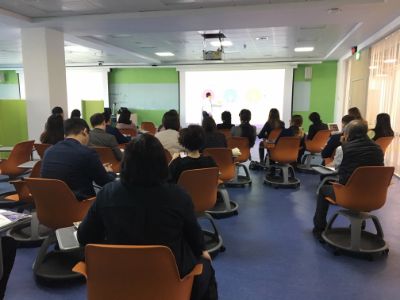 Actively using the Active Learning Space in the Library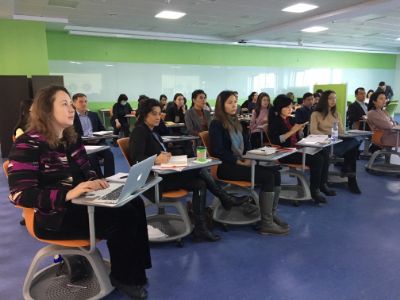 Actively using the Active Learning Space in the Library 
ACTIVELY USING THE ACTIVE LEARNING SPACE IN THE LIBRARY
NU is in the process of selecting and implementing an enterprise-wide administrative system that will optimize and standardize administrative processes at the University. The anticipated benefits include enhancing the student experience, integrating finance and supply chain management processes, enhancing faculty and staff experience via a modernized HR system and establishing single source of truth for reporting and analytics.
We are considering two vendors at this stage: Ellucian and SAP.
Ellucian demonstrated their solution to over 60 members of the NU community on January 28-30, and SAP will be demonstrating their solution on February 5 and 8. There was a high level of user engagement in the sessions where our users had meaningful discussions with the consultants who were able to display the solution on multiple screens and write on whiteboards etc 

Nazarbayev University is pleased to announce that NU won the right to host "The Harvard College Project for Asian and International Relations 2019 Asia Conference" (HPAIR 2019 Asia Conference). Nazarbayev University won the very competitive international bidding process, surpassing other high-quality submissions from universities in Singapore, Japan, China, Taiwan and India. The organizing committee for HPAIR Astana 2019, was headed by the President of NU Student Government, who is also a student in the School of Humanities and Social Sciences -- Leila Akhmetova. Ms. Akhmetova noted that a delegation from the HPAIR Organizing Committee of Harvard University (USA) personally visited Astana to hold talks with the organizing committee members of Nazarbayev University, and now the NU team will visit Harvard to continue to prepare for the event.

It should be noted that the HPAIR-2019 conference will be held in Astana during the Year of Youth, offering new opportunities for the younger generations of Kazakhstan. The event's agenda includes six thematic panels: 1) social policy and inclusive development, 2) world economy, 3) security and diplomacy, 4) business and technology, 5) environmental sustainability and energy, and 6) culture and media. The Harvard College Project for Asian and International Relations (HPAIR) is the largest student conference under auspices of Harvard University in Asia. The conference was established as a platform for students and young professionals to discuss the most important economic, political and social issues for countries of the Pacific region and Asia. Since 1991, the conference has been held at the universities in 12 different countries involving more than 32,000 participants. Conference speakers will include leaders of countries, famous scientists, Nobel laureates, diplomats and leaders of international organizations.

To contact with the organizing committee @hpair_astana_2019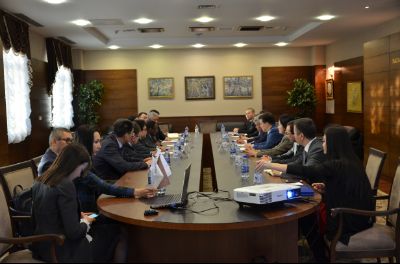 NU AND ICGT SIGNED A MEMORANDUM OF COOPERATION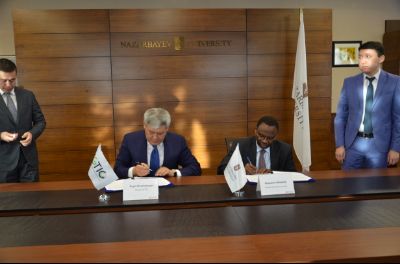 NU AND ICGT SIGNED A MEMORANDUM OF COOPERATION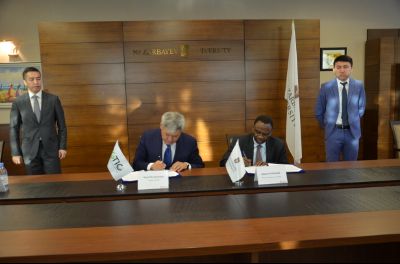 NU AND ICGT SIGNED A MEMORANDUM OF COOPERATION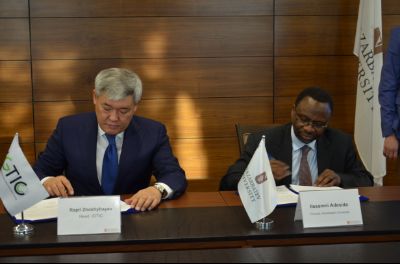 NU AND ICGT SIGNED A MEMORANDUM OF COOPERATION
Nu and Icgt signed a Memorandum of Cooperation

Nazarbayev University and the International Center for Green Technologies and Investments signed a Memorandum of Cooperation to jointly implement green projects and create favorable conditions for promoting clean technologies in Kazakhstan.

CAC NEWSLETTER

Dear NU Community and partners!

NU Career and Advising Center is happy to present you
the January Issue of our Newsletter!

Enjoy your reading!

our profile 

ON INSTAGRAM

 has 20000 followers! 
If you are not subscribed to our profiles, please do so :)